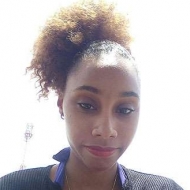 Shaunice Weatherhead is passionate about writing, she has chosen to focus on Journalism as she has a passion for current affairs and interacting with many exceptional personalities. Shaunice is pursuing other ongoing interest as well as her interviewing strategies and loves all aspects of media.
This user account status is Approved
This user has not added any information to their profile yet.