Caribbean Examinations Council (CXC) – The Perfect Start for Entrepreneurs
We all come to crossroads in life where on reflection we feel that we could have done better or taken greater advantage of the opportunities presented to us. Be assured, it is not too late for you to pursue your dreams.
If you need to acquire a new knowledge or skills to chart your way forward, the Caribbean Examinations Council (CXC) has the tools which can help.
But isn't CXC the organisation who serves up exams? It certainly has been the premier examinations provider for the last forty years.
Globally competitive
However, says marketing manager, Andrea Austin, "Its vision entails certifying globally competitive citizens through the provision of examination services.
In addition to providing examinations and the resulting qualifications, the Council also provides support resources to help learners prepare for examinations."
Full service website
So not only does the body offer exams, it supports you through the preparation process.
You may access the CXC support resources at www.gocxc.org and include a full service website (www.cxc.org). Here is what you will find:
Syllabuses, past papers and subject reports
Additional online resources include a free learning platform called Notesmaster.com
Download for the mobile CXC Connect app
Social media platforms such as Facebook and Twitter where learners can view informational videos and sign up for webinars.
Information on qualifications
Downloads for useful forms and timetables
Access to results
A review FAQs
The CXC Connect app; and social media platforms such as Facebook and Twitter where learners can view informational videos, get useful information and sign up for webinars. CXC partners with Oxford University Press to publish CXC Study Guides which are available for purchase in local bookstores.
Learners have appreciated the CXC Support Resources because they provide relevant information and allow them to study smarter. The intention is to cater to different learner style so students are encouraged to explore www.gocxc.org to find the resource or combination of resources that is right for them.
CXC is very excited about its recent addition to its resource suite. The CXC Connect app was  launched in July 2017. The app allows users to sign up for news and alerts, and view and sign up for events. Users can also check exam schedules, view their results and chat with CXC personnel. The app has gotten a warm reception.


CXC is an IT-intelligent organisation that has been applying technology to everything it does. You may be surprised to know that examinations are now marked electronically and in 2017 CXC offered its first test electronically. CXC will continue to provide support for countries that wish to make the transition from paper-based to e-tests. I know many students who will consider this to be good news!
At this time many are making the final rounds to prepare of exams. I asked Ms Austin to give these first time candidates some advice.
"Students taking exams for the first time should start preparing as early as possible. Download a free copy of the syllabus for each subject at www.cxc-store.com to see the topics that will be covered on the exam and the requirements for the SBA. Create and commit to a weekly study schedule to get a deeper understanding of what has been taught in class. Choose from among the wide range of available Support Resources like Study Guides and Notesmaster.com that can reinforce classroom instruction. Study in groups, if group study works for you, and select students who are serious about performing well on their exams for your group. Practise, practise, practise using past papers."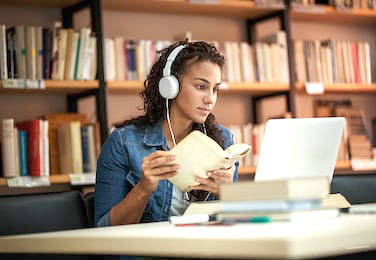 CXC has been making full use of the technology available to make the process of accessing resources easier for candidates. What else may we expect from CXC in the future?
Ms Austin explains, "CXC plans to implement a Learning Hub that will give learners access to all support resources through a single online space. It will significantly enhance user experience with its friendly user interface that will allow learners to access many free and premium resources."
We are often told that the future of our region depends on entrepreneurship and innovation to turn the current economic tide we are currently in. Therefore the empowerment of every citizen is crucial. Less your history should cause you should devalue your importance to this new economy at this time, the great basketballer, Michael Jordan reflected on his journey:
"I've missed more than 9,000 shots in my career. I've lost almost 300 games. 26 times I've been trusted to take the game's winning shot and missed. I've failed over and over and over again in my life and that's why I succeed."
No matter the age or your background, it is not too late to try again or to develop what you already have. CXC provides the resources to make it possible, so go make your dreams come through!