A Barbados Mastermind Guide To Tennis School At Any Age
Lawn Tennis is a sport which dates all the way back between 1859 and 1865 in Birmingham England.  The sport involves a racket and a hollow ball usually covered with felt. The racket has many plastic strings coming from a vertical standpoint and the reason for this is so that the racket could strike the hollow ball.
My name is Damien Applewhite and I am the Director and Head Coach of Advantage Tennis Services.
Technical Analysis
Duncan Evanson is my partner and he has achieved an ITF world ranking in Under 18. He is particularly strong in the management of junior (children's) clinics and in technical analysis.
Both of us coaches are Barbadian born and have represented Barbados at the junior level.
We have access to a number of clubs which we coach at, with most of these being hotel clubs. We have an annual Tennis School, Easter and Summer Camps as well as Men & Women Clinics. We cater to many groups of all levels from beginners to advanced players.
Nothing in all honesty made me pursue tennis. So basically this is how it started… I was never good at other sports and tennis was a last resort. I had went through everything from basketball to football, volleyball, you name it! All of this was during my secondary school years while I was at the Foundation School.
When the tennis racket was placed in my hand I just took off. It came so naturally for me.
My first tennis experience/coach was at the Hilton Hotel as it was a summer camp.
My tennis experience has shaped me into the person I am today. I was once an exchange student in Denmark for a year at the 'American Field Service'. It was an intercultural exchange with many foreign countries. I did this when I was 17 years old back in 1997.
What motivates me and draws me to coaching lies under coordination.
Sydney Lopez (Barbados), my first tennis coach and mentor is who I look up too. I developed my coaching skills under him for 2-3 years.
I would describe myself as a cool, open-minded, laid back, chilled person and I enjoy trying new things.
My favourite quote/motto would be 'Everything happens for a reason'.
Advantage Tennis Services began in 2006. I was working at Sandy Lane as a mentor coach and just about then the head pro coach had resigned. So there was a guy who was working with me under him and he got to take the position. I asked the guy "Why don't we form a tennis company together?", and he was like "Nah". Eventually I went forward with the idea on my own. I began to branch out at other hotels, mostly expanding on the West Coast and at tennis clubs (hubs).
Summer Camp Tips You Need To Know About – CLICK HERE
Tennis School
Gradually along the way another idea popped up in my head. "Let's do a pop-up tennis school!" This came to mind because schools like Queens College and Alexander then did not have the familiarity. We would either carry the service to the school or try to setup at a convenient location. This makes the business more reachable and expandable.
Advantage Tennis Services has many qualified coaches and they take what they do very seriously. We are also very competitive.
We try to make our services as affordable as possible. Tennis is a very expensive sport once you are serious about it, but we try not to make it expensive. We provide all the equipment, but if you eventually want to purchase your own equipment you can go right ahead.
In terms of my students, they are very polite and keen. They love the sport, enjoy themselves and they show within their dedication that they want to be there. This makes the job so much easier. I've also conducted coaches courses.
I have worked close to the Barbados Tennis Association. From doing so I created 'Tennis 10's', which is a tournament for kids. It usually kicks off around Independence, Easter and Summer.
I can remember I was going to do accounting like the rest of my family, and within this field I had begun to work at The Mutual (now called Sagicor). One day while working there the BTA called me and thought I would've been a good candidate to do the coaching course. I was hesitant but still went through it and passed. Right after that I got a call from Denmark asking me to do coaching and I wondered how did they find out that I passed the coaching course.
I am currently at I.T.F Level 3 which puts me as the highest ranking coach in the English speaking Caribbean and I am the only active one in the Caribbean.
I have worked with the I.T.F as well and I'm the Barbados National Davis Cup Captain. The Davis Cup is basically the World Cup of Tennis. We compete in the zone of the Americas which goes from Canada to Argentina (Zone 1).
The competition is divided into groups from bottom level which is group 4, working your way up to World Group. Barbados is at Group 1 and we are the smallest country in the world in Zone 1. The other two zones are between Europe and Africa and the Oceanic side.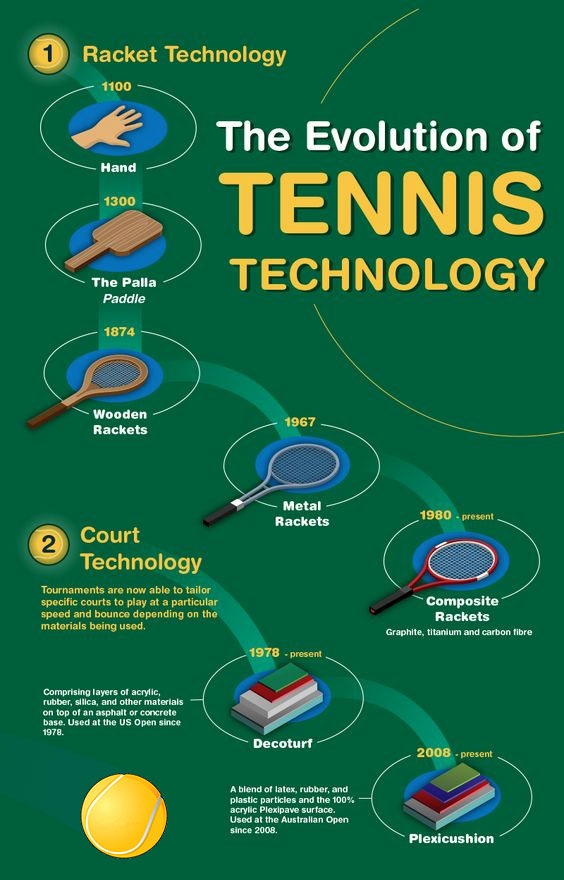 For ATS there is always room for improvement. I wouldn't be satisfied until I get into many schools as possible and with that being said mostly primary schools.
You would find tennis to be in private schools and not much public ones. This would provide the open option of tennis. "You could be a very good footballer but you could also be a world class tennis player."
Advantage Tennis Services is the organiser of ATS holiday camps and has been a tennis coaching company with over 10 years coaching experience, promoting and introducing tennis to all.
Advantage Tennis Services gives personalized instructions for all ages. There are several different groups as they cater to both juniors and adults of all levels, from beginners to intermediates, through to advanced players.
They have several different classes for the kids such as:
Pee-Wee Power (5-7 yrs old)
Rising Stars (8-10 yrs old)
Future Stars (9-11 yrs old)
Teen Intro (11-16 yrs old)
There are annual Easter and Summer Camps, also Ladies & Men's Clinics where you stay fit and have fun.
They are not tied to any one club or venue as flexibility and mobility are the driving forces behind Advantage Tennis Services!
Advantage Tennis Services has a number of clubs that they have access to coach at apart from the St. James Racquet Club and these are as follows:
Ocean View Tennis Club (Local Clientele) 4 hard courts, (all floodlit)
Sandy Lane Resort, 6 plexicushion hard courts, 3 synthetic grass courts (all floodlit), 2 18-hole golf courses, restaurant & bar, hotel
Cobblers Cove Hotel, 1 synthetic grass court (floodlit)
Millenium Heights, 2 hard courts (all floodlit)
Port St. Charles, 2 synthetic grass courts (all floodlit)
The Crane Hotel, 2 hard courts (all floodlit)
National Tennis Centre, 4 hard courts (all floodlit)
Las Celles Great House, 1 synthetic grass court
If you were wondering, Advantage Tennis Services also do home coaching.
They have many clients whose homes they go to and who have different requirements such as:
One-on-one lessons
Shared private lessons
Adult group lessons
Kid's group lessons
Kid's birthday parties
ATS offers club set up and management, court maintenance and as for products they carry tennis equipment and supplies.
They are located at 406 Westwood Drive, Husbands, St. James Barbados.
You can contact them for more information at (246) 234-7987 or (246) 232-4534, visit their website at www.ATStennis.bb or email: booking@atstennis.bb
Check them out on Facebook and Instagram where you can see for yourself or have an idea of what it has been like during the past years! 
From tennis academies and private clubs, to public courts, schools (both private and public) and leisure centres, they certainly will bring their experience and expertise to the place most convenient for you.
Editors note:  Tennis is a great sport, there is a Barbados Tennis Association so your dreams of going to the Davis Cup Tennis tournament is not that far off.