Fitness With Doddy A Way Of Life
For many of us, we are already struggling with our New Year's resolutions to tighten the abs, get fitter, become more active and eat what we know we ought to. Our good intentions have given way to busy schedules and lack of motivation. Well, we have good news for you! At the Fitness with Doddy your dreams can still become a reality when you sign up for the FwdShapeUp program!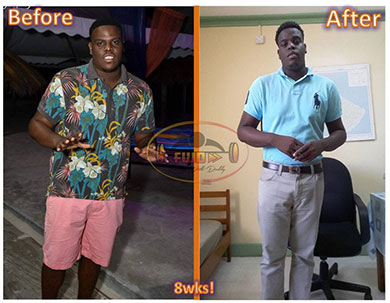 I should warn you that if you register for this program, you are agreeing that you will never be the same again. Fitness at Doddy's is considered a journey and your trainers are pleased to help you to get started and keep going until the end. Good health and nutrition are emphasized as a way of life. Doddy himself is an award-winning fitness athlete. The trainers live what they preach.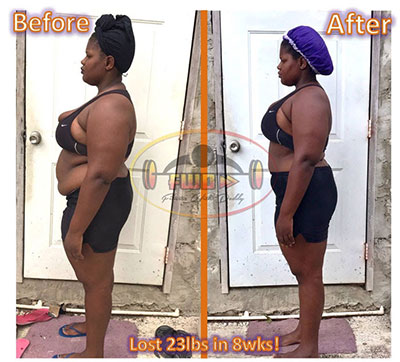 What can you expect? A straightforward yet supportive initiation where no excuses are made. There will be six intense weeks of workouts, nutritional guidance, coaching online, personalized attention, weekly challenges and incentives. The results don't lie and several clients have voiced their appreciation for what they were able to achieve:
"#FitnessWithDoddy is simply amazing. I love to workout in an atmosphere that is fun and motivating and Doddy offers just that and more. I'd recommend to any and everyone!" ~Bernadette

"Best $300 I ever spent! I work out 3 to 4 days week, but was not losing the weight. I signed up for this program and not only did I lose weight, I lost inches from my hips, something that hardly ever happens. I'm feeling great about my body again. Thank you, Doddy. ShapeUp is the best!" ~Delores

"I was encouraged to join FWD by Ayisha Haynes and it was indeed the best investment I've made. The program offered detailed nutritional meal plans that work cohesively with the workout plans. The results for me have been astronomical. My energy levels and overall health has improved tremendously. Many thanks FWD … See you next session……"~David
The registration and program fee is a modest amount compared to the tremendous outcomes; however, you are in for further discounts if you sign up with a partner or as a corporate group. Join the west coast group or the Bridgetown group.
If we are honest with ourselves there are some things which are challenging to do alone. Henry Ford said, "If everyone is moving forward together, then success takes care of itself." It is not too late to make 2018 your year to achieve your fitness goals. Call Doddy's fitness and join the Forward team – today.
Call (246) 236-7758